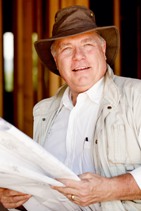 Welcome to
THE BUILDER'S REAL-WORLD MBA

GO FROM HANDS-ON TO HAND-OFF



With suggestions for business planning, marketing, managing and analyzing your construction business.
Builder Resources coaches the General Contractor running a small (fewer than twenty core employees) home-building operation. It brings together 25+ continuing years of experience in the residential construction market and MBA training and instruction.
I want to thank you very much for all the info I'm getting from your site. This is just what I need at the right time. Thanks again, and I will continue to watch your site.
                                                                                            T.G., Pennsylvania
---
 New!! 




Builder Academy


featuring...

Free Downloads

Look for this symbol.

It indicates a free interactive download you can use in running your company.

Hassle-free.  

We will not contact you directly unless you ask us to.
---
You guys are awesome...I really do appreciate the great service and followup :)  
You guys operate like us...
Randy Dostal, Thomas Dostal Developers
Topics range from business basics:

Bookkeeping for the Builder

What financial statements say about your business

Insurance and risk management

Flow-charting the construction process

and others

To MBA level discussions of:

Market intelligence for the Builder

Financial ratio analysis

Time value of money decision models

Psychographics

and many others
Each topic is presented from the builder's perspective in a real-world setting.
What it is.

What it means.

How to use it.
You are not here just for the joy of learning (though there will be that!!). You want to know how to apply each concept to make your business more successful.
I just tried your Overhead Allocation Worksheet - Great Tool!      Bob Starinsky, Illinois
This site is constantly being updated with new information.
Please bookmark it so you can return easily and get caught up on the new information. Topics will be added regularly, based on feedback from our subscriber community and on our own continuing experience with clients. So feel free to use the Contact Us page to suggest a topic you would like to have discussed, and be sure to check back often to see what's been added.