CLIENT MANAGEMENT --

Sample Client Contracts


This discussion is presented as a matter of business management. Any action on your part should be discussed with your legal counsel. Builder-Resources.com is not a legal advisor, and is not practicing law by discussing this business document. Please refer to the Builder-Resources.com site disclaimer.
Here are two contracts I have used in my business.
The first is an addendum to be appended to the standard Real Estate Sales Contract.  I use this form when selling a house through a real estate broker.
Click on the symbol to access a discussion of this important document.
The second is a construction agreement I use when I sell a project in-house.  It is the culminating agreement to a series of contracts encompassing design-build responsibilities.  Access a further discussion of this series by clicking on this symbol.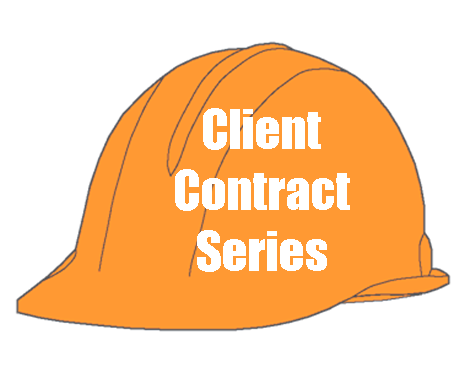 ---