Seminars and Special Events
Dennis Anderson, principal at Builder-Resources.com and Anderson Business Coaching, is available to conduct educational seminars and special instructional events for your company or builder organization. 

Whether expounding on topics introduced here on the website or on specific business subjects tailored to your needs, Dennis provides business information that builders need to know.  

The sessions are presented in an insightful, no-holds-barred, builder-oriented manner that explains the usefulness and the importance of running your construction enterprise as a business, not as a job.
---
Sample Sessions include:

Business Building


FROM STUDS TO STANDOUTS - Setting your construction business up for success.
PLAN FOR SUCCESS - Writing the Business Plan using the Business Model Canvas.  Market intelligence, Unique Value Proposition,  Marketing Strategy, Financial information.  Make sure everything is included.
MANAGING BUSINESS RELATIONSHIPS - DON'T LET THE TURKEYS GET YOU DOWN - the basics of Client Management, Subcontractor Management, and Vendor Management.
CYA FOR BUILDERS - The pro-active use of relationship-defining documents can definitely
Conserve Your Assets.
---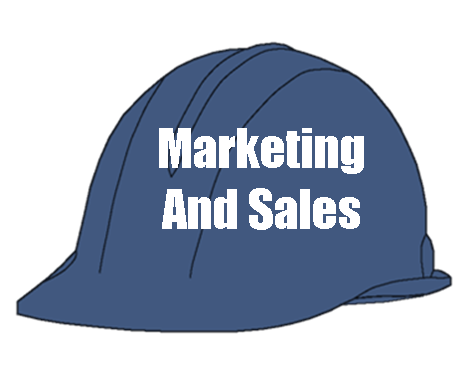 Marketing


THE IMAGE IS THE MESSAGE - Developing the Position Statement, the Value Statement and the Unique Value Proposition.
PLAYING THE RIGHT POSITION - Gathering market intel, and using it intelligently to position your business in a niche that is large enough and small enough.
WHY A GOOD S.W.O.T. EVERY NOW AND THEN IS IMPORTANT - Using SWOT (Strengths, Weaknesses, Opportunities, Threats) analysis to plan your next business moves.
---
Finance


THE NINE NUMBERS - GETTING INTIMATE WITH YOUR BUSINESS - Understanding the critical information on your Cash Flow statement, your Income Statement, and your Net Worth Statement.
BREAKEVEN TO KEEP FROM BREAKING DOWN - How one simple formula can provide you with all the financial planning you need.
---
Custom Topics

DESIGNED ESPECIALLY FOR YOUR NEEDS - Contact me and let's talk.
---
---