Estimating the Job
---
Creating the proposal or estimate is the point at which the hammer hits the nail.
All of the hypothetical discussions you have been having with the client, all of the client's wish lists, all of the client's dreams are about to be subjected to the harsh realities of what you are able to do and what it is going to cost to get it done.
This process is full of danger and opportunity for the budding relationship between the Prospect and You.
| | | | | |
| --- | --- | --- | --- | --- |
| | Prospect will get a very good idea of your level of professionalism. | | You will get a good idea of how serious the client is. | |
| | | | | |
| --- | --- | --- | --- | --- |
| | Prospect will have to begin to commit to a dollar figure they are willing to spend. | | You will have to commit to a dollar figure for the work you are willing to do. | |
| | | | | |
| --- | --- | --- | --- | --- |
| | Prospect will have to start making some hard choices. | | You will have to start creating a paper trail to document client choices. | |
The Estimate is a critical tipping point in your business operation.  If you are not capable of providing an estimate which:
expresses the client's design expectations,
displays your professional competence,
is delivered in a timely manner,
demonstrates your understanding of the client's needs, and
and meets the client's value requirements...
You are not going to deserve or win the business.
And all of the effort that you have made in developing your construction knowledge, crafting the right marketing message, setting up a client-centric business, building a knowledgeable crew of subcontractors, and a hundred other tasks will mean nothing.
How's that for critical?
To support you in this all-important marketing and sales effort, you are going to need an estimating program.  My recommendation is EstimatorPRO by ConstructionSoft.  


You can go to the EstimatorPRO website by clicking here ------>
Highlights of this program include:
Easy to build database
Helpful management reports
Built on familiar Excel platform
Intuitive formatting
A very powerful program running behind a very familiar-looking interface
If you want to return the program, there is a 30-day return policy.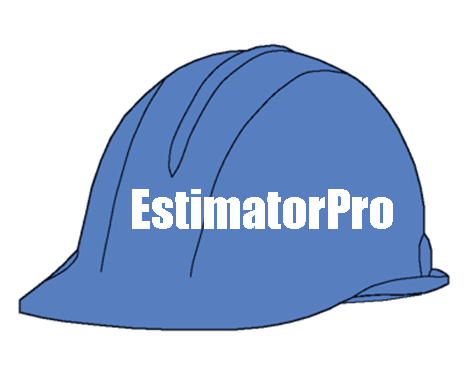 Click on the hardhat to view one of the hundreds of estimates I have built with EstimatorPRO ----> 
Written by Jay Christofferson, a builder and instructor in Construction Management at Brigham Young University, this program understands the independent builder.
The program can help you:
Do lumber take-offs
Create materials lists
Calculate rake wall materials
Produce the proposal,
Provide management reports,
Track change orders,
AND integrate your Estimates and Purchase Orders with QuickBooks.
HIGHLY RECOMMENDED.
---